Enjoy a Meet and Greet with Heaven 17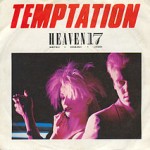 We would like to point you in the direction of a rare opportunity to attend a very intimate gig hosted by the great Martyn Ware with the opportunity to meet and greet the man himself, Heaven 17 and Northern Kind.
This great event will be taking place at Snibston Century Theatre, Leicestershire on Saturday 6th July. There are only 200 tickets available, showing  just how up close and personal you will be able to get to these 80′s icons.
We spoke to one of the organisers, Simon Hewitt, and he was keen to point out that £49 for a ticket represents great value. When you consider that includes a hog roast dinner, an audience with Marty Ware followed by music from Northern Kind and to conclude the evening Heaven 17 will be playing their greatest hits. The opportunity to meet and greet these great musicians will happen after in the bar area.
10% of the purchase price of each ticket will got to one of three charities.
This is a rare opportunity and we would encourage any 80′s Fans to attend.
Here is the link for further details and how to secure your ticket:
http://www.silicondreams.org.uk/pages/181.htm
Short URL: http://80slegends.com/?p=1981